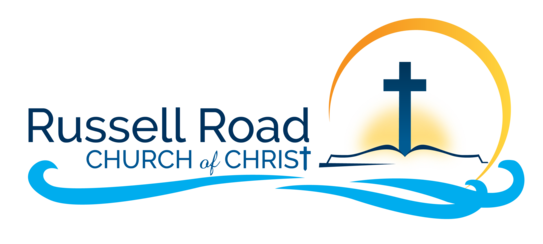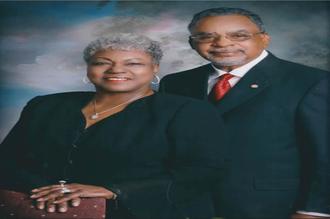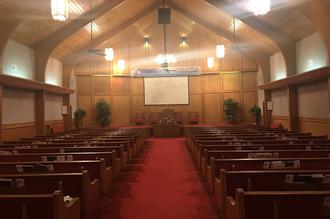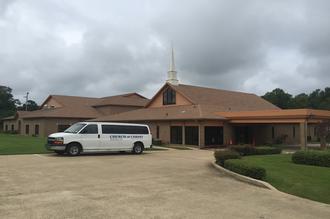 Upcoming Events
​

Russell Road Church of Christ is now worshipping in the building for Sunday Morning Worship at 10:15AM and Wednesday Night Bible Study at 7PM. Listed below are the guidelines we are following.


GUIDELINES FOR PUBLIC WORSHIP DURING COVID-19

​

1) NO MORE THAN 2 POINTS OF ENTRANCE INTO THE BUILDING. ENTRANCES MUST BE MONITORED AT ALL TIMES.
WITH A PERSON TO TAKE TEMPERATURES, ISSUE MASK(S) AND AN USHER TO DIRECT MEMBERS TO SEATED AREA, MEMBERS MUST SIT IN AREAS DESIGNATED BY THE USHERS.
THOSE WHO DO NOT HAVE MASK OF THEIR OWN SHOULD BE ISSUED A MASK AND THE MASK SHOULD BE PLACED OVER THE NOSE AND MOUTH BEFORE ENTERING THE BUILDING.
EVERY PERSON ENTERING THE BUILDING MUST HAVE THEIR TEMPERATURE TAKEN. ANYONE WHO'S TEMPERATURE IS 100.4 ̊F OR ABOVE MAY NOT BE ALLOWED TO ENTER THE BUILDING.


HAND SANITIZING STATIONS OR SOLUTION SHALL BE PLACED AT EACH ENTRANCE, AND EVERYONE UPON ENTERING THE BUILDING SHOULD HAVE THEIR HANDS SANITIZED.
A DROP BOX FOR THE OFFERING SHALL BE PLACED AT EACH ENTRANCE. MEMBERS SHOULD DROP OFF THEIR OFFERING UPON ENTERING THE BUILDING.


A TABLE MUST BE SET UP AT EACH BUILDING ENTRANCE WITH THE COMMUNION PACKETS. THOSE WHO SETUP THE COMMUNION TABLE(S) SHOULD HAVE HAD THEIR TEMPERATURES TAKEN HAVE THEIR MASKS PROPERLY SECURED AND HANDS SANITIZED AND/OR GLOVES WORN BEFORE HANDLING COMMUNION PACKETS.


TRASH CANS SHALL BE PLACED AT EXITS OF THE AREA OF WORSHIP SO THAT MEMBERS CAN DISCARD (THROW AWAY) COMMUNION CUPS UPON EXITING.


2) MEMBERS WHO ARRIVE IN THE SAME CAR OR GROUP (FAMILY), MUST REMAIN TOGETHER IN A GROUP WHEN ENTERING BUILDING SO THAT ADEQUATE SEATING (AS MUCH AS POSSIBLE) CAN BE PROVIDED FOR THAT GROUP.


3) MARK OFF LINES 6 FEET APART AT EACH ENTRANCE TO AVOID CONGESTION AT EACH POINT OF ENTRANCE.


4) MEMBERS ARE ASKED TO REMAIN SEATED AS MUCH AS POSSIBLE, AFTER THEIR SEATS HAVE BEEN DESIGNATED, CHILDREN SHOULD NOT BE ALLOWED TO ROAM FREELY (SHOULD BE ASSISTED BY ADULT WHEN VISITING RESTROOM) HANDS SHALL BE SANITIZED AFTER LEAVING RESTROOM BEFORE ENTERING ASSEMBLY.


5) ONCE SEATED MASK MAY BE REMOVED BUT MUST BE PUT ON BEFORE YOU LEAVE YOUR SEAT FOR ANY REASON. MUST RETURN TO ASSIGNED SEAT.


6) PROCEDURES FOR BAPTISM ARE AS FOLLOWS: COVID -19 IS NOT EASILY TRANSMITTED IN WATER. THERE ARE NO STUDIES THAT YOU CAN GET INFECTED BY DRINKING OR SWIMMING IN WATER.
ALL SAFETY PROCEDURES PREVIOUSLY DESCRIBED SHALL BE ADHERED TO IN PREPARING THE CANDIDATE FOR BAPTISM.
THE BAPTIZER SHALL ENTER THE POOL FIRST WEARING A MASK. THE CANDIDATE ONCE ENTERING THE BAPTISMAL CHAMBER SHALL REMOVED HIS/HER MASK. ANYONE ELSE (WITNESS) SHALL REMAIN MASKED. THE ONLY PERSON IN THE BAPTISMAL CHAMBER WITHOUT A MASK SHALL BE THE CONVERT/CANDIDATE FOR BAPTISM.


7) NO FELLOWSHIPPING IN THE CORRIDORS OR LOBBY IS PERMITTED. FELLOW SHIPPING OUTSIDE IN THE PARKING LOT NOT UNDER THE DRIVE-THRU CANOPY IS ALLOWED PROVIDED ALL SAFE SOCIAL DISTANCING/MASKING REQUIREMENTS ARE FOLLOWED.